About
Your Value. Our Tech. Unbeatable.
NextAgency's Purpose
Help Brokers Win
The benefits world is changing. New legislation. New competitors. New responsibilities and expectations. Never has the market demanded as much from benefit brokers. Never has it demanded greater efficiency.
That's why we created NextAgency: to help you win in a new market. To help you beat back new competitors like Zenefits, Namely and Gusto. To help make your high-touch value visible to your clients. To help you save time, sell more, do more. You're already successful. Our goal is to help you stay successful.
---
NextAgency's Approach
Flexible Support for the Way You Work
The way you work works for you. We recognize that. We respect that.
We're not one of those software companies asking you to change what you do or who you work with. On the contrary.
We designed NextAgency to be a flexible workflow engine. We don't change the way you work or your business partners. We just help you work better.
---
Founders
Experienced brokers and benefit executives.
The company behind NextAgency is Take 44, Inc. Formed in 2015, Take 44 provides cutting-edge tools to brokers and their clients to help them improve and grow their businesses.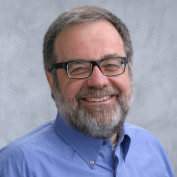 Alan Katz
Chief Executive Officer
Alan has led sales teams at carriers and agencies, Fortune 50 companies and start-ups. Alan entered the insurance industry in 1983 and is a past President of the National and the California Associations of Health Underwriters. He received NAHU's "Person of the Year" award in 2013 and was twice named CAHU's member of the year. Alan was an attorney with the U.S. Securities and Exchange Commission and Chief of Staff to California's Lt. Governor. He writes and speaks frequently on health care reform, sales, technology and business planning.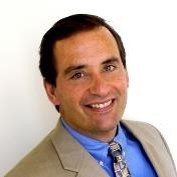 Mark Gastineau
Chief Operating Officer
Mark has extensive experience leading health plan operations for carriers both large and small. He served as CEO and CFO of Blue Shield of California's Individual, Small Group and Government Businesses Unit. Beginning in 1992, Mark held several financial and operational positions with WellPoint, Inc. including as general manager of its Unicare subsidiary's Individual and Small Group division. Mark is a member of the State Bar of California and was a certified public accountant.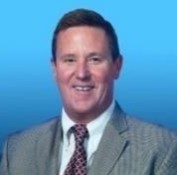 Trei Wild
Chief Sales Officer
Trei entered the insurance industry in 1984. A proven sales leader he was Vice President and CEO for SafeGuard Health Enterprises in Texas, Vice President of Large Group dental sales with Assurant Employee Benefits, and the President and CEO of Roberson/Wild brokerage, a Texas small group general agency. A past president of the National and Texas Associations of Health Underwriters, Trei was named NAHU's "Person of the Year" in 2013 and received TAHU's highest honor in 2005.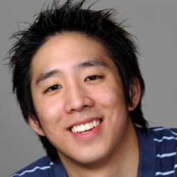 Victor Young
Chief Technology Officer
Victor founded Enet, one of the nation's largest cloud insurance CRM / e-Application platforms for Fortune 100 insurance companies, building and managing a work force of 500+ employees and contractors nationwide. Enet was the 2nd largest producer by volume of individual health products nationwide. A programmer by trade, he has been a pioneer in creating new technologies within the insurance space over the past decade. Victor is also a General Partner at X Fund which invests in early stage logistics companies.